An 83-years of age, Ruth E., from Portland, Oregon, said:

When she takes 4 Deposit Free™ Plus with her 6 Sight Power™, her cataracts would stay at bay. Whenever she ran out of the Deposit Free™ Plus, in about a week, she said, her cataracts would start bothering her again.

Results will vary, and in no way are we claiming Deposit Free™ Plus is a cure for cataracts. This testimony does encourage us to nourish our body with good supplements and see what the body can do.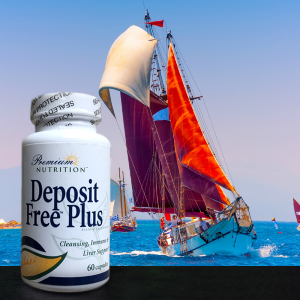 Most people take 1 to 6 capsules per day. Start with 1 capsule, and up it by 1 capsule every two or three days, and see how you feel. Listen to Your Body. If you feel the same or better, sounds good, if you feel worse in any way, back up your dose.

These statements have not been evaluated by the FDA. This product is not intended to diagnose, treat, cure, or prevent any disease.

Click here to check out Premium Nutrition Deposit Free Plus

---