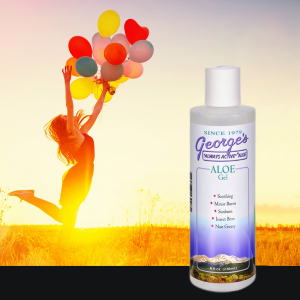 TIP: Rex Smith, Nutrition Researcher, says, for occasional muscle soreness or pain after exercise, he uses George's Aloe Gel. This remedy probably won't work for everyone, but it is a very clean and healthy option to try, and clearly works for some people.

This week, I spoke to a long-time customer of Healthy Way, Vicki, from Seattle, WA, and she said, she uses George's Aloe Gel for back pain and other Premium Nutrition supplements she takes internally.

These statements have not been evaluated by the FDA. This product is not intended to treat, prevent or cure disease.


Click here > to check out George's Aloe Gel

---