Here is an Online Review posted at askhealthyway.com for Premium Nutrition Flex Motion™.
Marsha Powell Writes:


Active Mobility wasn't available so it was suggested I try Flex Motion. It is a good replacement and does the same as the Active Mobility. Helps me when doing heavy work or hiking. Sweet!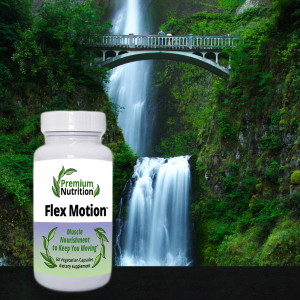 Premium Nutrition Flex Motion™ is Muscle Nourishment to Keep You Moving.
Supports healthy muscles
Supports endurance and stamina
Nourishes the heart muscle
Supports the body's mechanism for improving oxygen delivery to the muscles, resulting in a reduced lactic acid buildup
Click Here Check Out More Muscle Support
These statements have not been evaluated by the FDA. This product is not intended to diagnose, treat, cure, or prevent any disease.
---