Premium Nutrition Heart Flow™, is helping more and more people, have you tried it yet?
We were in a Healthy Way Team meeting yesterday, and I got to hear this amazing testimony from one of my teammates, Narissa, an employee of Healthy Way. It was so exciting I asked her if we could share it. She said YES!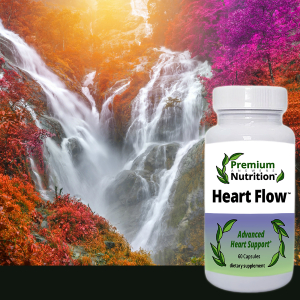 Here Is Narissa's Heart Flow Testimony:


When I started working at Healthy Way, one of my biggest health concerns was my circulation. I had cold hands and feel almost constantly, and my legs would fall asleep after just a few minutes if I sat cross-legged. If I was in a colder room and wasn't moving my fingers, my knuckles would even turn slightly blue. A fellow employee, Lynne, recommended Heart Flow to me as well as a few other products.
I started with Heart Flow, and after just a day or two of use I could tell a difference! My knuckles weren't turning blue, my legs weren't falling asleep when I sat on the sofa, and I began to be more aware of how my toes felt inside my shoes. After a few more days I had determined that Heart Flow was indeed making the difference. Heart Flow is the Premium Nutrition product I rely on the most, and it is essential if I don't want to feel cold in my hands and feet all day. I'm so grateful to have a healthy product that helps me.

*No statements anywhere in this blog have been evaluated by the FDA. These products are not intended to diagnose, treat, cure, or prevent any disease. The views and nutritional advice expressed are not intended for the purpose of providing medical advice. Please consult with your healthcare practitioner if you are taking any medications or have any medical conditions. Individual results may vary.
---