Our Best-Selling Supplement for many years running is Premium Nutrition LifeMag Magnesium.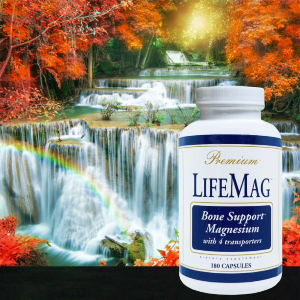 Christeene Buzza Online Review

A must for Women, a supplement I will never do without. Starting it was life changing and I have been on it now for over 20 years.

Michelle Dubish Online Review

LifeMag, as well as MagPlus are the best magnesium products I've ever used and I've tried many. Nothing compares and can't sleep without it. Highly recommend! Healthy Way's products and customer service is always great and I've been ordering for many years. Thanks, Healthy Way!

Adison Online Review
If I don't take LifeMag I will suffer from what I call little startles. When I am about to fall asleep I start to jerk and it can keep me up for hours. As long as I take LifeMag I can sleep soundly and no jerking sensations happen.


These statements have not been evaluated by the FDA. This product is not intended to diagnose, treat, cure, or prevent any disease.
---